ModelCheck
™
Cell Phone Make and Model Validation
Handling an insurance claim, repair, trade-in or warranty service? It is essential to know that the device you're dealing with is correctly identified.
You need the unique serial number to track the device through your process but you also need to confirm that the model that number represents is what you expect it to be.
Fast, accurate and informative identification of cell phone make and model to support processes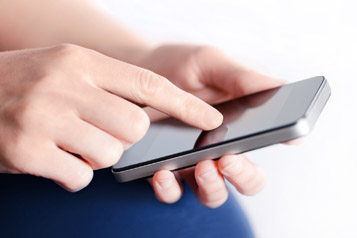 Many processes for handling cell phones require fast and efficient identification of a specific device.
This becomes increasingly complex as devices become more homogenous in design and manufacturers introduce more models with subtle differences.
This is especially important when your business does not have the device in question in its possession at the time you need to identify it.
The exact make and model of a device can be identified directly from its unique serial number or IMEI. With Apple devices, knowledge of the IMEI and the serial number can confirm to the ModelCheck user the:
Make
Model
Memory size
Color
As a result of 15 years in the wireless services sector Recipero has built the world's largest dataset mapping serial/IMEI to make and model.
This dataset is used in many processes including:
Cell phone insurance policy quoting and activation
Insurance claims handling
Memory size
Call centre handling of breakdown or repair calls
Repair avoidance software processes
Warranty management
Second-hand trading decisions
All of these cases and others require an accurate identification of the device in question.
Unrivalled sources of make and model information
The users of Recipero's Crime Reduction Ecosystem include retailers, insurers, consumers and manufacturers of cell phones. These users' activities generate an enormous amount of device intelligence. This gives us an unrivalled and reliable source of device makes and models linked to serial numbers.
By combining this data intelligently with statistical analysis and source weighting Recipero have built the world's most accurate and reliable service to match serial numbers to models.
This data is continuously updated and verified ensuring new devices are added very quickly after arriving in the market, crucially with their marketing model names rather than manufacturer codes.
Benefits of use
Insurers
Ensure you know and record what device is on risk. This aids accurate quoting of premiums but also streamlines subsequent claims processes.
Repairers and warranty providers
Avoid unnecessary repairs or returns by integration into on-line processes and call centres. Ensure you receive the correct device when it is sent to you for repair.
Traders
When buying second-hand devices in bulk ensure you validate the devices you are expecting to receive (in conjunction with other due diligence) to make sure you pay the right value.
For more information please contact us.