CRIME INVESTIGATION
Recipero works with leading law enforcement agencies including UK Police Forces, National Police Chiefs' Council (NPCC), and the UK Home Office to reduce crimes associated with mobile devices.
Targeting criminality linked to mobile phones & devices
Recipero's solutions provide a traceable record of a device's history. This allows our law enforcement partners to know in whose hands a device sits from its manufacture through to its end-of-life recycling.
A number of our solutions are designed specifically to aid criminal investigation. All of these have had a significant impact on related criminality and provide real and measurable returns through savings in investigation time and cost.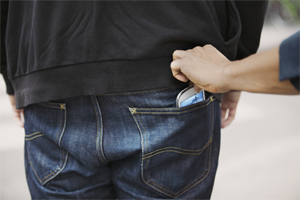 The NMPR is used extensively by over 80,000 UK Police officers and staff. The system is now available in the US where the information. In the US the solution is augmented with crime reports from over 18,000 US law enforcement agencies and data from millions of transactions relating to the trade-in, recycling and resale of second-hand devices.
In the UK Police use the NMPR via its integration with the UK Government's Secure Communications Network and the Police National Computer. During 2013 the NMPR also became an NPCC "Secured by Design" accredited service.
In the US we work with thousands of local Police services to help track and alert law enforcement of mobile device crime.
Providing fast, reliable integrated investigative tools
Our solutions detail the history of a device that can:
Permit linking of devices to locations that may include retailers, pawnshops that may have traded the device, plus of course households or businesses have been owners of the device.

Allow linking of device records to individuals.

Permit device linking / association.
These abilities make Recipero's solutions and analytical abilities incredibly powerful in the generation of leads, crime investigation and ultimately results.
Next page: Device due-diligence »